Helloooooooo everyone!
It's been a good long while since I last posted here. Firstly, I just want to thank everyone who still visits this blog (I can tell cos ya girl's got analytics), even though at the moment it feels like this:
Apparently my sigil pages are the most popular, and hopefully I might have time to update the sigil bank. Hopefully.
The thing is, life is really hectic at the moment. I have a full time day job™, work as the social media manager (professional meme maker) for Pagans of the North (as well as writing the odd article for them here and there), and am also doing a course in Coaching & Mentoring, just on the off-chance I didn't have enough things to do. Also, April was when things started reopening in the UK, so I also go to the gym three times a week.
Add all this together and you get a very tired human.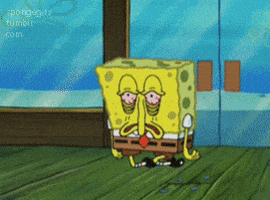 So, as this blog is at the bottom of my priority list, I actually forgot about it until a notification popped up that I had a yearly fee to pay for the domain name.
I am currently working on a novel too (yeah, really). I'm not sure what my goals for this blog are: I started it to be informative and interesting, but I might begin to post some of my own work on here: poetry, excerpts, etc. I'm taking suggestions if anyone has any!
TLDR: I'm struggling to maintain this blog alongside everything else that I do. I'll still post whenever I can here, and hopefully get around to updating my sigil bank (after LITERALLY A YEAR),but most of my time and energy is going into my other projects right now.